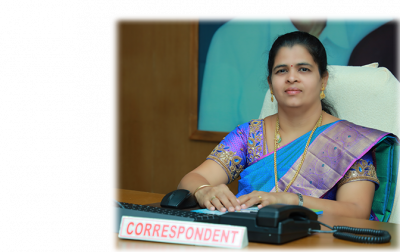 Dear Parent & Beloved students ,
Warm Greetings!
Present day education develops the intellect and skills but does little to develop good qualities. Education should serve not only to develop one's intelligence and skills, but also help to broaden our outlook and make them useful to society and the world at large.
STACG is dedicated to foster student's intellectual, social, emotional, physical and aesthetic development in order to prepare them for life in a rapidly changing world.
At STACG, we aim to challenging and supporting all the students to enable them to develop their talents and potentials. Our mission is to enable each child to complete their schooling with enormous enthusiasm, unfailing confidence and high self-esteem and a readiness to meet new challenges. We recognize that learning comprises acquiring knowledge, assimilating ideas, perfecting skills, developing healthy attitudes and imbibing values.
With Best Wishes
Mrs. Punitha Selvi BSw.,